Location:
Grant Creek Inn, Missoula, Montana.
We have booked a courtesy room block arriving on September 29th and departing on October 1st. Individuals can make their reservations at the discounted rate of $234.00/day plus tax (usual rate is $339/day) until the cut-off date of August 31, 2023. Individuals may make their reservations by calling the hotel directly or using the online link below.
Please reference that you are with the Big Sky Harp Society.

Phone number: 406-543-0700
5280 Grant Creek Road (Just off the Reserve St exit)
Missoula, MT 59808
Rhett Barnwell: Featured Presenter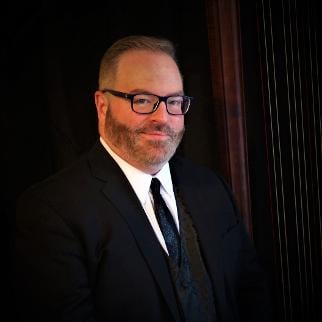 Rhett Barnwell is a composer, arranger and performer, and the founder of Seraphim Music, which publishes sacred, classical and meditative music for lever and pedal harp. He has concertized extensively in the United States and in Rome, Venice, and Florence, Italy, and Ireland. A specialist in classical and sacred music for harp, he has been in demand as a presenter and performer at conferences such as the Southeastern Harp Festival, Somerset Folk Harp Festival, Harp Journeys, Beginning in the Middle, Harp in Worship Conference and
others. He has given workshops and concerts for American Harp Society Chapters in Washington, D.C., Minneapolis, Nashville and New Orleans, and was a performer and presenter at the 2016 AHS National Conference and the 2017 AHS Summer Institute. He is
also on the faculty of Harp Column Academy. Mr. Barnwell earned a Master of Music degree from St. Louis Conservatory and did post-graduate Doctoral study at the University of Georgia. In addition to the harp, he also plays the cello, French horn, and organ, and has performed
with the Spoleto Festival Orchestra, Orquesta Sinfonica de Tenerife, AIMS Festival Orchestra in Austria, South Carolina Philharmonic, Charleston Symphony, and other orchestras. He has served as a choral director and organist for churches throughout the Southeast since 1984, and is currently Organist and Choirmaster at St. Paul's Episcopal Church in Newnan, GA, and Composer In Residence at the Atlanta Harp Center.
You can view his website at www.seraphimmusic.com
View his Youtube channel here.
2023 Retreat Schedule
Friday, September 29 (subject to minor changes)
Private lessons are not included with retreat registration.
4:00 - 5:00 pm Arrive, Check In, Tune up your harp
5:00 - 6:30 pm Dinner on your own
6:30 - 7:00 pm Welcome & Announcements
7:00 - 7:15 pm Introducing: Rhett Barnwell
7:15 - 7:45 pm Presentation by Rhett: "Playing Harp without Fear"
8:00 - 9:00 pm Harp Circle Fun! #1
Saturday, September 30th

9:00 am Welcome & Announcements
9:30 - 10:40 am Workshop #1: "Compleat Harpist 1"
10:50 – 11:30 Ensemble Work
11:30am - 1:00 pm Lunch at the hotel (provided)
1:30 - 2:45 pm Workshop #2: "Anything Goes"
3:00 - 4:15 pm Workshop #3: "Compleat Harpist 2"
4:30 - 5:30 pm Harp Circle Fun! #2
5:30 - 7:00 pm Free Time/ Dinner on your own
7:00 - 8:00 pm Rhett Barnwell Harp Concert
Sunday, October 1st

10:00 a.m. – 10:30 a.m. Words of Wisdom from Rhett: "Playing for Church Without Losing Religion"
10:45 – 12:00 p.m. Discussion panel:
And: the BSHS Board and Members Meeting for feedback and planning for the future! (We need your input!)
To register online, complete the form below and click "submit". To mail your registration form with a check, download the pdf above. You may use the PayPal button below to pay your registration fee, or mail a check to the address provided on the PDF registration form above.
Cancellations must be received by September 12th, 2023 to receive a refund.
After submitting your registration form; please also pay the $150.00 Harp Retreat Registration Cost via Paypal below: